Research Tools
Whether you're seeking information on a specific topic, tribunal, treaty or outcome, our tools let you scan a global repository of legal materials in an instant to get the answers you're looking for. Use the articles in this section to learn how to use each tool to maximize your research potential.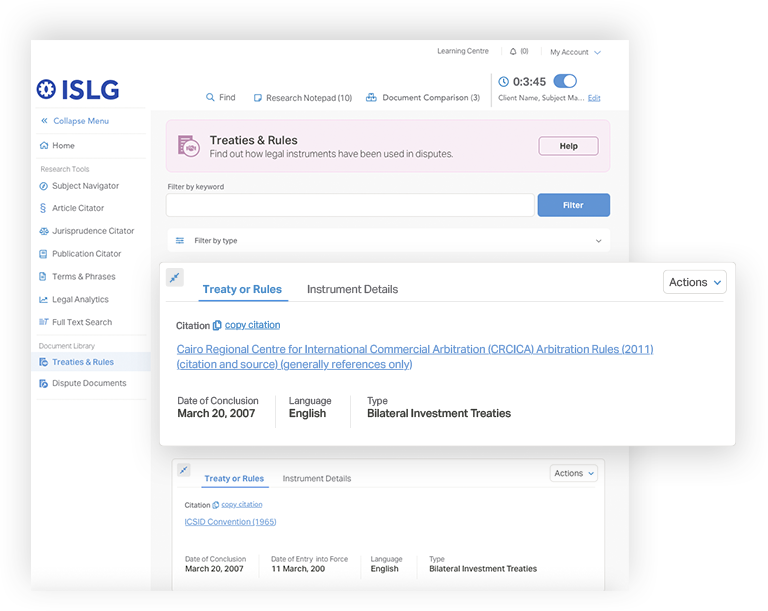 Use this to familiarize yourself with the brand new and updated core features of ISLG to help you maximize your research. Knowing which tool can help you with what will enable you to get the full power of ISLG and reduce your time spent searching for information.
Related Resources
Use this guide to get learn more about the updated Research Notepad feature and how to use it to facilitate your research, and send useful information to your peers.
Use this guide to learn about the capacity of the Document Comparison Tool to assist your research, and how you can use it to quickly compare document text and references across research tools.
Use this to familiarize yourself with the ISLG Reports feature, and how you can use it to analyze and customize reports to gain insight and identify patterns and trends in data. ISLG Reports will help you view data on any point of interest, and help you synthesize it to gain relevant insights.