Learn more about the features and benefits of ISLG.
Watch the video
Your legal research, made easy
ISLG allows researchers to analyze key investment treaty materials.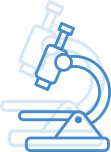 Pinpoint relevant information quickly with a suite of advanced research tools

Map relationships between relevant materials and past decisions by tribunals

Review extensive content analysis conducted by subject matter experts

Gain data and insight on the individuals and organizations involved in your case
Our intuitive research product contains all materials relevant to publicly available investment treaty cases. Learn More
Organizations that use ISLG
Browse through all cases and documents related to your research
View our Disputes Library or Treaties and Rules Library to browse through all the documents related to investment treaty law.