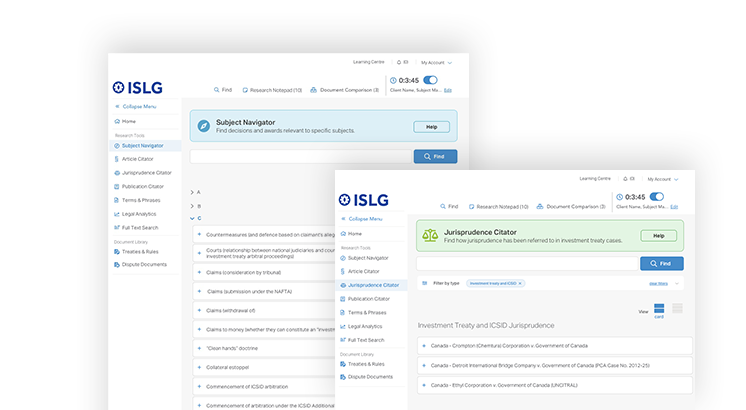 Conduct research with pinpoint accuracy
Our robust online collection gets you the international investment treaty law materials you need, fast.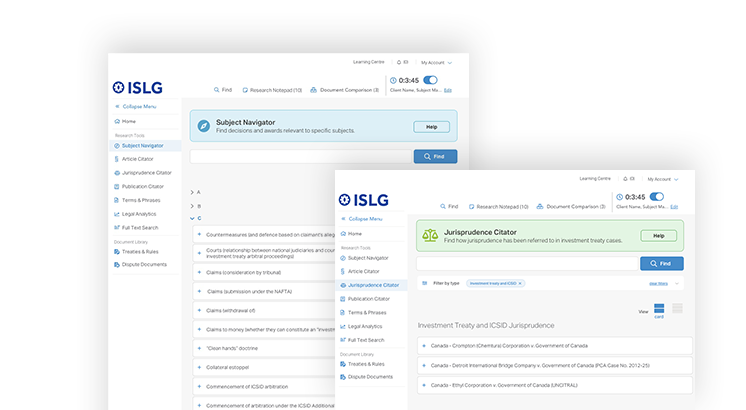 ISLG Reports is your single source of insight
Industry-leading legal analytics, generated by our experienced subject matter experts, positions ISLG as your trusted source for understanding all aspects of cases, including people, organizations, countries and nuanced dispute results.
Explore ISLG Reports
Identify all relevant stakeholders
Learn about counsel, arbitrators and experts associated with your research in our People Profiles.
Easily find firms and institutions
Explore the experience of a firm or institution and their track record in previous disputes.
Dig deep into dispute results
Our dedicated reports let you dig deep into the results of cases, so you can understand how nuanced variables relate to outcomes.

Dispute Reports

People Reports

Organization Reports
Country Reports

Custom Reports
Our research tools do the work so you don't have to.
Whether you're seeking information on a specific topic, tribunal, treaty or outcome, our tools let you scan a global repository of legal materials in an instant to get the answers you're looking for.
Quickly compare documents and references.
Display multiple documents side-by-side and perform line-by-line comparisons of their texts.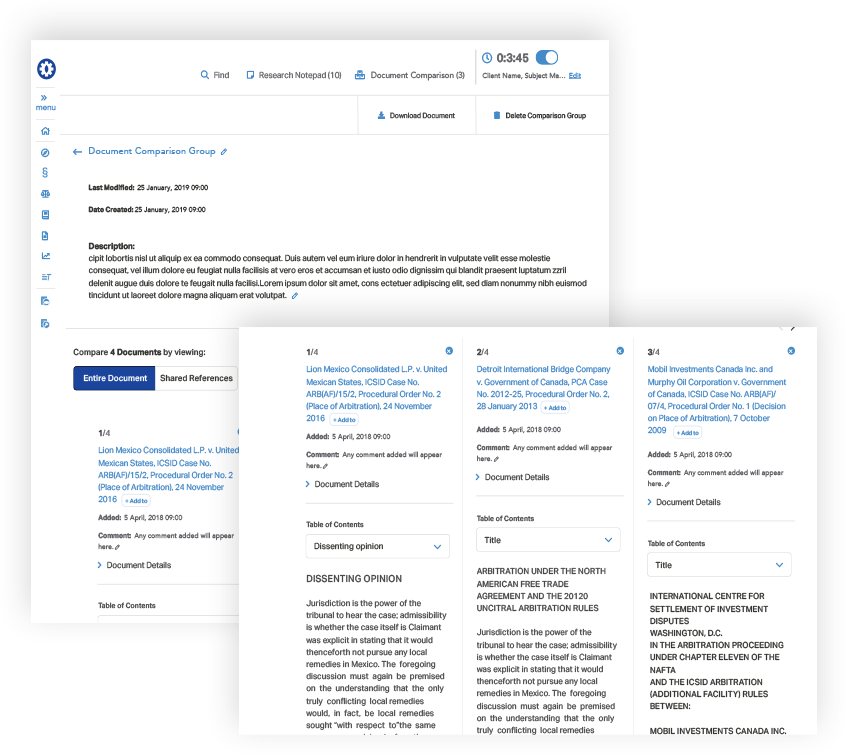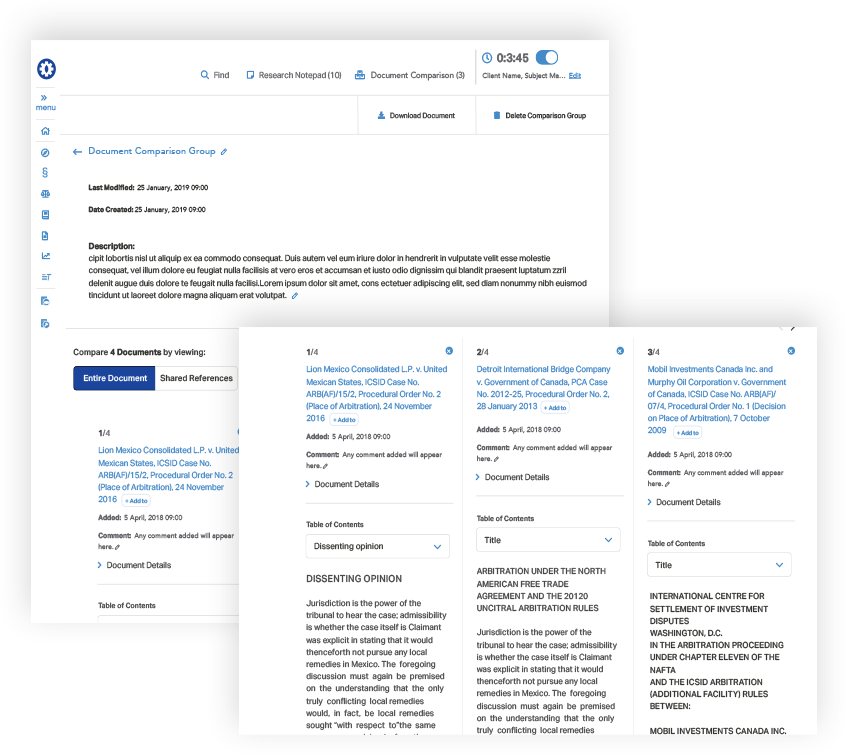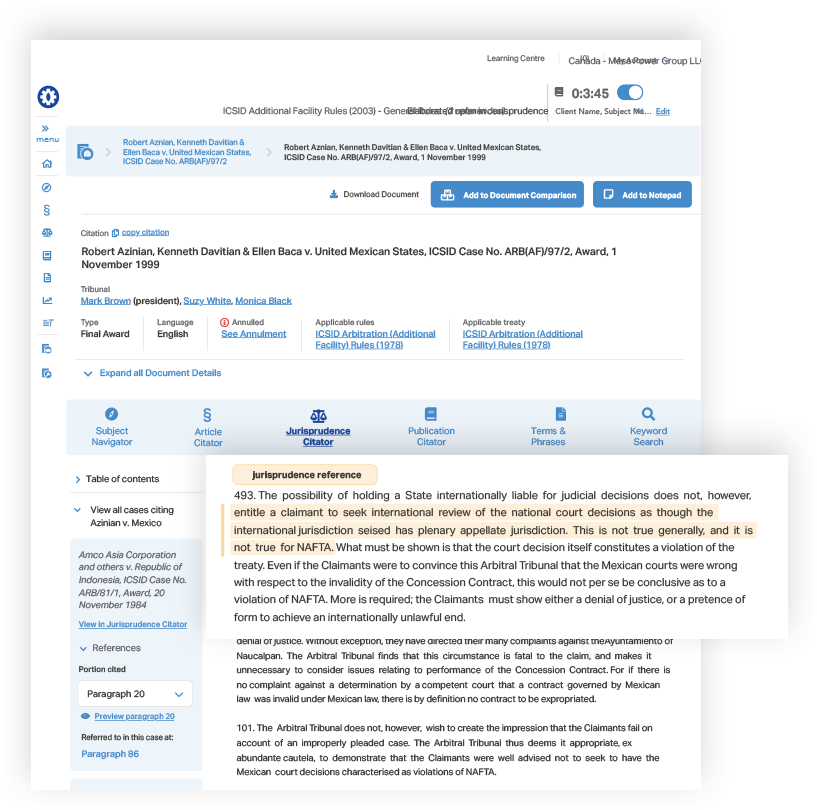 View research materials in a variety of ways
Navigate documents and references efficiently using interactive annotations and tables of contents.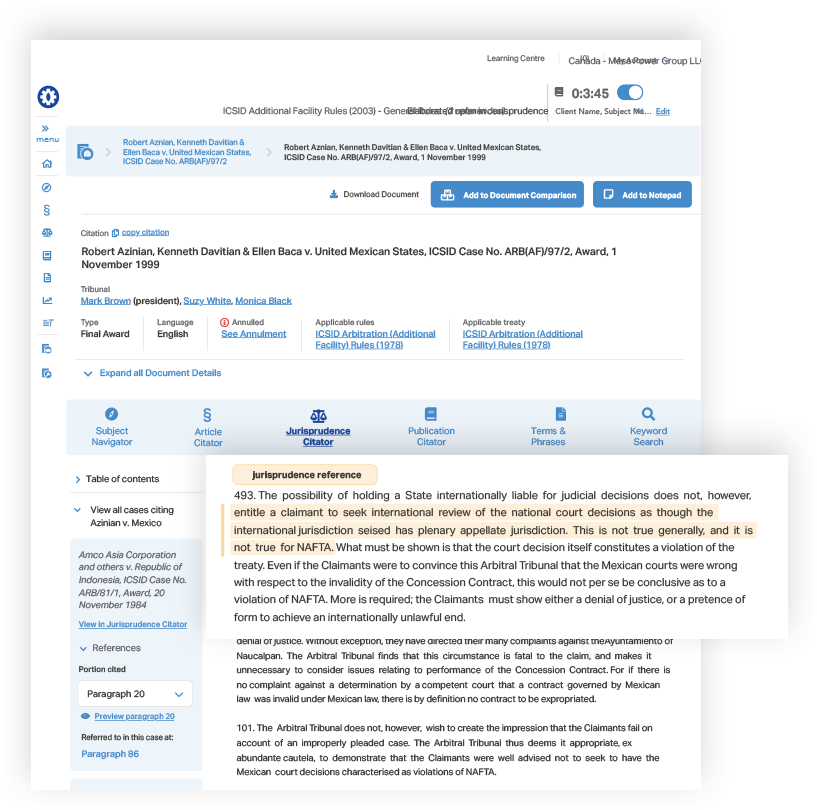 Get notified on changes relevant to your case
Receive automatic notifications when your bookmarked disputes, subjects, people, organizations and countries are updated with new information.
Discover notifications feature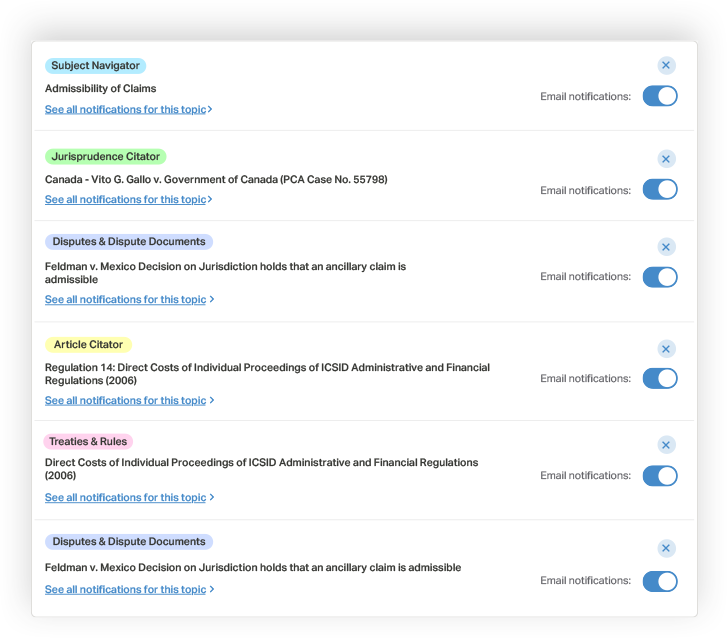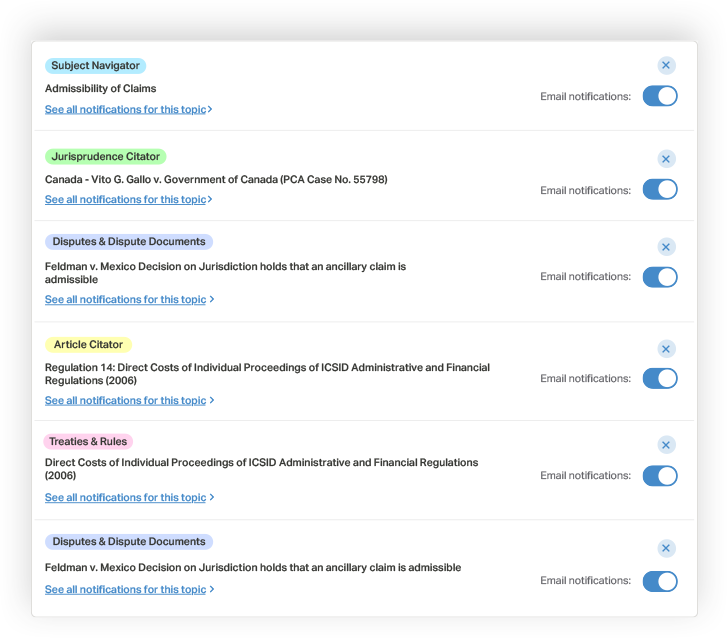 Powerful tools to support your research

Clarify definitions as you go
Use our Terms & Phrases tool to see exactly how language has been defined in the context of previous investment arbitration tribunals.

Filter search parameters for optimal results
Tailor your search across our document collection with the robust filters available in the Full Text Search.

Save and share your findings
Track your research, monitor and report your usage and collaborate with colleagues using our Notepad Feature.