Back to About ISLG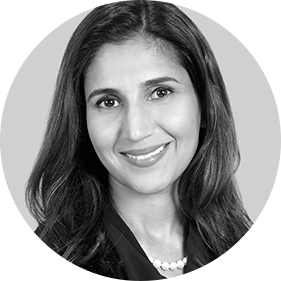 Sapna Jhangiani, KC
International Legal Counsel, Attorney-General's Chambers, Singapore
Sapna is a specialist in international arbitration and has acted as Counsel or arbitrator in over 70 arbitrations, spanning a wide range of industries and institutional rules. She has substantial advocacy experience and was recently included by Who's Who Legal in its category of "Most Highly Regarded" future leaders in international arbitration.
Education:
Diploma in International Commercial Arbitration, Queen Mary University (Distinction)
Bar Vocational Course, Inns of Court School of Law
Diploma in Law, City University
MA & BA, Jesus College, Oxford University
Bar admission:
Qualified at the Bar of England & Wales (Lincoln's Inn)
Affiliations:
Director of Chartered Institute of Arbitrators, Singapore branch
Member of Arbitral Women
Member of SIAC's User Council and Young SIAC
Singapore representative of "HK45"
Member of ICC Taskforce on "Maximising the Probative Value of Witness Evidence".
More information on Sapna is available here.
---